Oral Fluid Drug Testing
With oral fluid testing, courts, agencies, or our staff can do on-the-spot sample collection without the concern of having to provide gender specific collection technicians. Oral fluid testing can unobtrusively detect recent drug abuse.
Our testing provides for both instant screen and confirmation testing in one cost-effective priced solution. No hidden or additional costs for confirmation lab testing.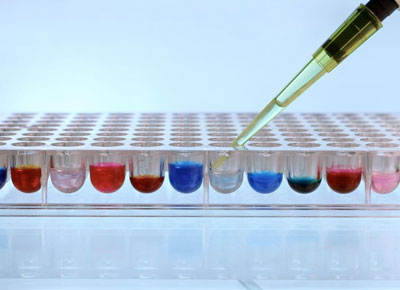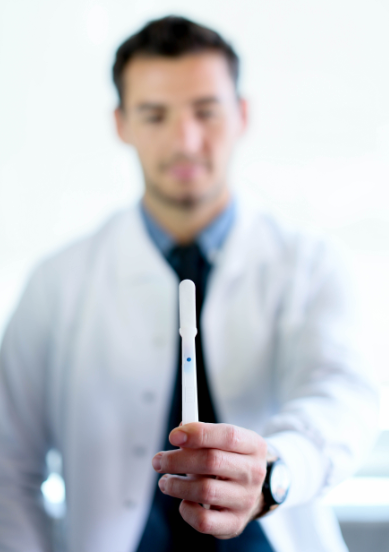 Oral Fluid Features & Benefits
Oral fluid testing can provide for detection of a wide range of substances while not forcing the client to undergo an uncomfortable or embarrassing sample collection process. Our panels are great for courts and agencies as well as treatment providers.
Non-invasive, gender-neutral collections
No exposure to the collected specimen
Protection against sample tampering
Better recent-use indication than urine
Fast turn-around for complete lab analysis
We can customize a testing panel that includes any number of the following substances: Alcohol, Amphetamines, Barbiturates, Benzodiazepine, Cocaine, Methamphetamine, Methadone, Opiates, Oxycodone, Phencyclidine, and THC (Cannabis.) We can even include and test for synthetic marijuana for a small additional charge.
Drug Patch
The Sweat Patch acts as a collector for nonvolatile components of sweat, including drugs of abuse. It consists of an adhesive plastic film that holds a pad in place against the skin. The adhesive film of the patch is a semipermeable barrier that allows oxygen, carbon dioxide, and water vapor to pass through so that the skin can breathe normally. Larger molecules (such as drugs) are trapped in the absorption pad portion of the patch. Contaminants from the environment cannot penetrate the adhesive barrier from the outside, so the patch can be worn during normal activities, including bathing, swimming and athletics.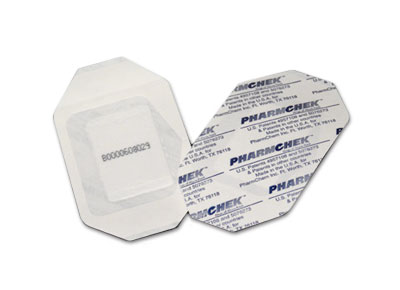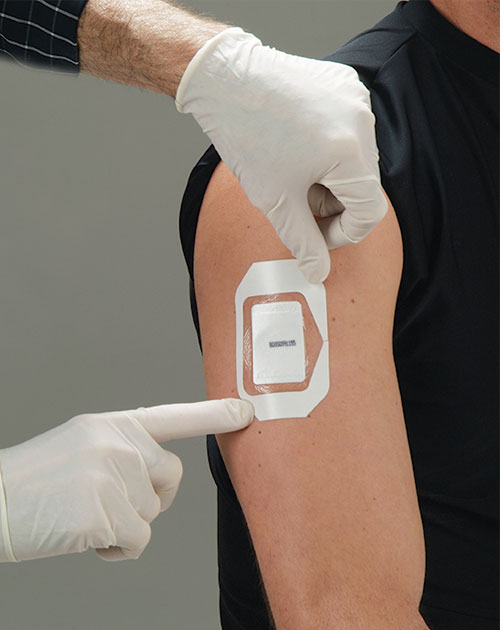 How the Drug Patch Works
The Sweat Patch is worn on the upper arm, (lower midriff and lower back are alternative sites). The skin where the patch will be worn is thoroughly and aggressively cleaned with alcohol pads to remove dirt, oil and dead skin cells prior to application. The Sweat Patch should be worn for a minimum of 24 hours to ensure an adequate amount of sweat is collected for testing.
After the patch is worn, the absorption pad is removed and sent with a completed chain-of-custody form to CRL to be tested for drugs of abuse. Clinical studies have shown that drugs and drug metabolites contained in the pad are stable for days at room temperature, and months in a freezer. The Sweat Patch is tamper evident when applied correctly. A unique number is imprinted on each patch to aid with chain-of-custody identification. The Sweat Patch is also gender-neutral and eliminates the need for same sex observations.
The standard panel includes Methamphetamine, Cocaine, Opiates, Phencyclidine, and Marijuana. The expanded panel includes everything from the standard panel as well as Hydrocodone, Hydromorphone, Oxycodone, and Oxymorphone. The same patch does the testing, so the expanded panel option can be applied after the removal from the client.