Technology changes quickly. Research uncovers new trends all the time. Evidence Based Practices emerge quicker than implementation can take place—For all these reasons, Total Court Services offers continuing legal education, evidence based practices, and operational and efficiency training and seminars for judges, attorneys, and court and agency staff.
Next Available Course:
Overview of Alcohol Monitoring & Its Use in Criminal Justice
This course details various methodologies used across the United States, specifically reviewing programs in Indiana, for monitoring pretrial, post-conviction, and alternative sentencing defendants. The materials covered include the history of and what types of alcohol monitoring technologies exist within the court ecosystem, most common uses for each type of monitoring technology, most common misconceptions about each type of technology, scientific basis of each monitoring technology, and how the technologies are supported in court and validated through study. The course will also reserve time for a question and answer period.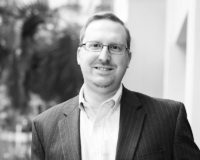 Presenter Biography
Jason Tizedes is the Vice President of Sales & Marketing for Total Court Services. He has been in the alcohol and electronic monitoring industry since 2006.
Prior to his current position, Jason spent ten years in various roles with Alcohol Monitoring Systems, Inc., the pioneer of transdermal alcohol monitoring for use in wide markets. In these roles he has had the opportunity to work extensively with state and county corrections and law enforcement agencies, county probation agencies and multiple levels of court systems throughout the United States. While working with all levels of the judicial, law enforcement and corrections ecosystems, he was able to create evidence based programs for electronic monitoring that enhanced public safety, reduced costs to taxpayers and decreased recidivism.
Jason has been a featured presenter, lecturer and guest faculty member at numerous conferences and association meetings related to the criminal justice system and substance abuse monitoring and testing industries. He has presented on a wide variety of topics including continuous alcohol monitoring, alcohol testing methods, evidenced based programming, recidivism reduction techniques, operational efficiency, cost-reduction techniques and court hearing preparedness.
Register for one of our open sessions