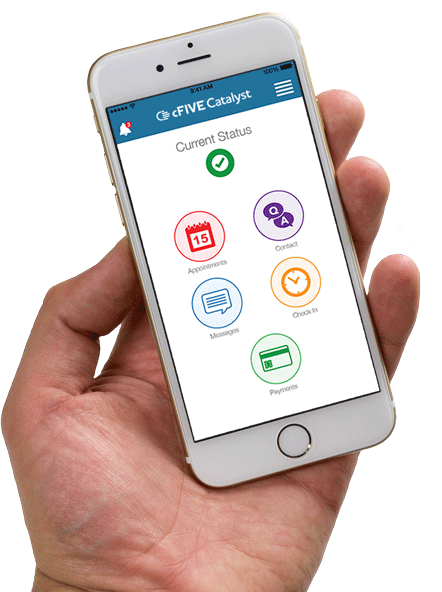 With growing caseloads and diminishing budgets, courts and agencies need to be creative and focus their limited resources on the clients that need the most attention-That's where Remote Client Management comes in.
Featuring three functional levels of service, our Remote Client Management service allows your program to vary engagement with your clients based on risk and supervision level. This solution helps courts and agencies maintain effective client relationships, enable timely communications and intervention, and promote client self-management and rehabilitation.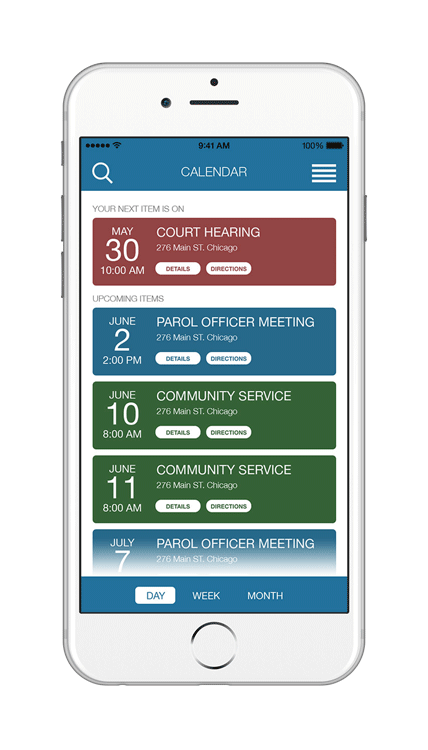 Managed Calendar
Make Rehabilitation Work: Through regular, automated communication, clients receive an array of notifications, messages and alerts to help them proactively manage their responsibilities and build positive habits. Because programs, community service, and contacts remain top of mind, technical violations can be reduced.
Notifications and reminders for court hearings, community service, probation appointments, or any other important meetings.
Store and display all important information clients need to be on-time and accountable.
Built in turn-by-turn directions to each location.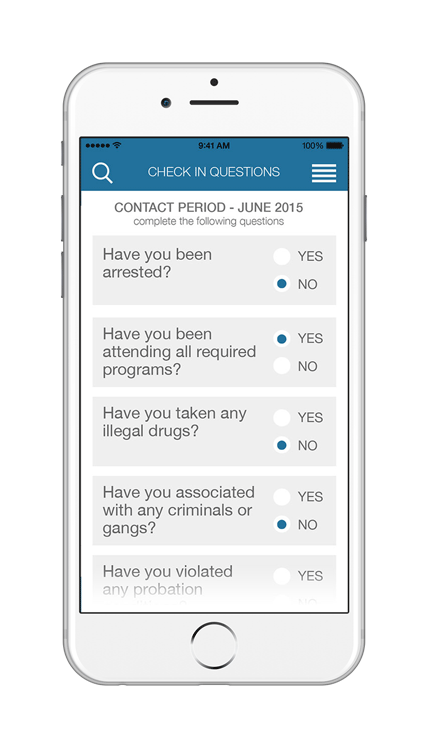 Virtual Contact
Automate Personal Information Updates: Automated prompts for address and employment confirmation and validation enables clients to easily update their address and employment information and provide verification of changes. Officers avoid time-consuming data entry, and receive exception notifications.
Configurable remote check-in questions customized per agency, caseload type, or individual client.
Collect additional information from clients based on initial responses to key questions.
Real-time, actionable data to allow staff to work by exception, focusing on higher risk offenders.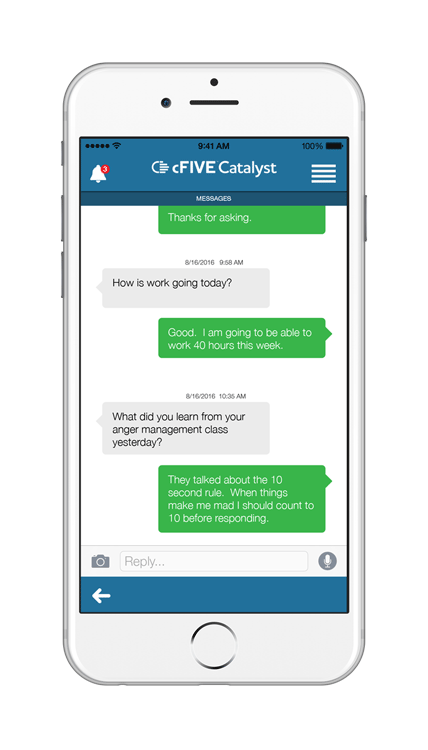 Messaging & Location
Expand Reach: Court and probation staff can supplement face-to-face contacts and significantly increase offender communication without incurring additional office visits or field travel. The time saved can be focused on offenders with greater needs. GPS supported geo-fencing enables offender location and curfew monitoring.
Use inclusion or exclusion zones to trigger check-ins with bio-identification and location information.
Know if clients have reached important appointments and meetings on time.
Track clients briefly to ensure they stay at necessary appointments and meetings during the required times.