Provides Accountability and Encourages Compliance.
Our flagship technology. The SCRAM Continuous Alcohol Monitoring® system is the world's most widely used and trusted 24/7 transdermal alcohol testing system. For high-risk, hardcore DUI and alcohol offenders.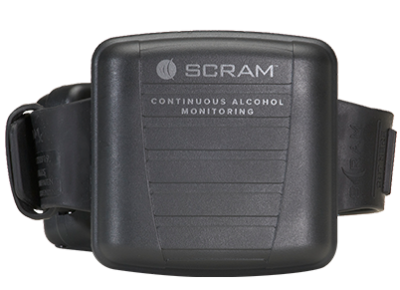 SCRAM CAM Provides Accountability and Encourages Compliance
Standalone alcohol monitoring or CAM with home curfew monitoring at the flip of a switch
Eliminates testing gaps—no ability to miss a test or drink around testing schedules
Goes where the client goes—no transportation to a testing center
Studies show CAM is most effective for offenders assessed with alcohol dependence or addiction
Works well in conjunction with treatment to enforce compliance and better identify when intervention may be needed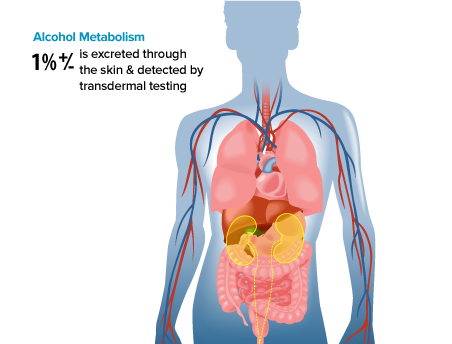 How SCRAM CAM Tests Alcohol Through the Skin
Transdermal Testing
If you've ever noticed the aroma coming from someone who drank tequila the night before, then you've experienced the very event that spawned the interest of our founders in the science of transdermal alcohol monitoring.
While the technology that allows the SCRAM CAM bracelet to effectively test and report alcohol consumption based on transdermal testing is relatively new, the science of transdermal testing is not.
Not All Monitoring Devices are Created Equal
CAM Requirements
When considering Continuous Alcohol Monitoring (CAM) technologies, it's important to understand what's required for a technology to truly be CAM. Only systems that meet these requirements are considered court-validated. Systems that don't meet these requirements should not be considered "the same as CAM" and should be subjected to the same peer-review and judicial scrutiny as court-validated CAM.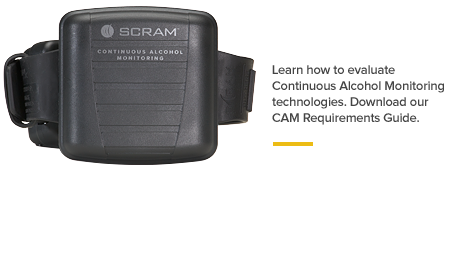 Who is the Hardcore Drunk Driver?
Hardcore Drunk Drivers
The Hardcore Drunk Driver is a term established by the Foundation for Advancing Alcohol Responsibility in order to put a tangible face to the commonalities of the most dangerous drivers on the road: repeat, high BAC, alcohol-dependent drivers who drink and drive again and again.
Sober Days are More Than Sober Moments
Sober Days
Alcohol is the #1 drug of abuse for criminal offenders, and getting offenders sober has become the core focus of criminal justice programs throughout the country.
While drugs are relatively easy to identify in periodic testing, alcohol poses unique challenges for both corrections and treatment professionals. The body's rapid metabolism of alcohol, the behavioral patterns of addicted offenders, and the fact that alcohol is legally obtained all make it difficult to assess, detect, and deter alcohol-involved offenders.