The number one choice in preventing drunk driving.
When you need a breath alcohol ignition interlock device (BAIID), there is no better choice than the Intoxalock®. Manufactured by Consumer Safety Technology, Inc. (CST) and provided by Total Court Services the Intoxalock® is a comprehensive service program that offers unparalleled performance and reliability.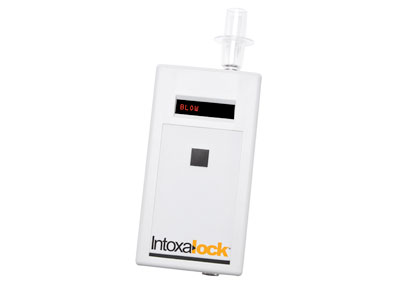 Ignition Interlock Advantages
Most affordable ignition interlock device model
No wait time over 0° F
GFuel cell technology ensures highest accuracy in the industry
No false positives – alcohol specific testing
LED screen displays BrAC reading**
Easy to use – no humming, one button activation
Heat, cold and tamper resistant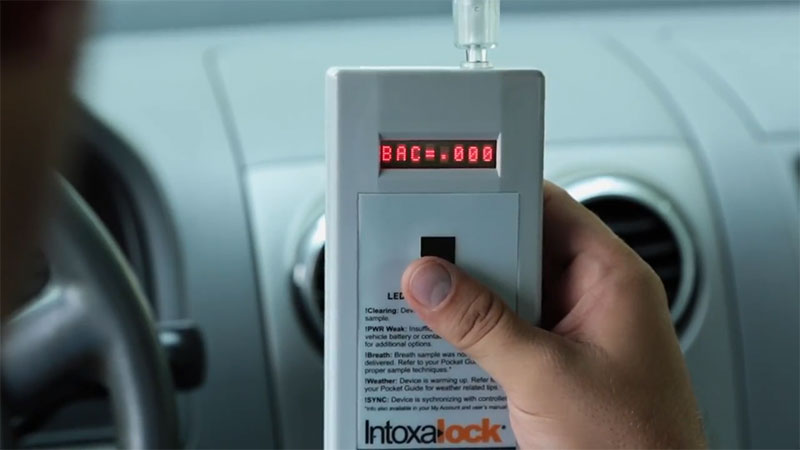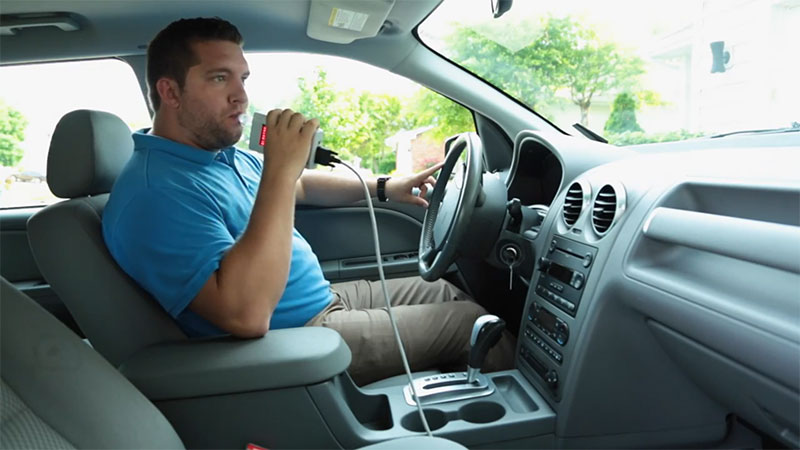 Recognizing the need for a breath alcohol ignition interlock device designed to meet stringent state codes and the needs of drivers, Consumer Safety Technology, Inc., in conjunction with Iowa State University, developed the Intoxalock in 1993. Today, this device is considered by many experts and authorities to represent the most advanced and reliable technology on the market.
This device is a state-of-the-art breath alcohol ignition interlock device (BAIID) designed to minimize the opportunity of a driver operating a vehicle while under the influence of alcohol. The device works by requiring a breath sample prior to starting a vehicle and periodically as the vehicle is being driven. If the breath sample provided contains an alcohol level above the acceptable threshold, the vehicle will not be allowed to operate. Under no circumstances will the device shut the vehicle off when it is being driven. The device utilizes state-of-the-art fuel cell technology allowing for the highest level of accuracy and precision. It has been certified by an independent laboratory to meet or exceed all National Highway Transportation Safety Administration (NHTSA) standards.
The main reason why people continue to drive drunk is because they can. One of the best ways of stopping convicted drunk drivers from continuing to drive drunk is by adding an ignition interlock to the alcohol sanctioning strategies. An ignition interlock can be used as a condition of bond, with high BAC offenders, with an injury accident, with a prior alcohol related offense (minor in possession, open container), with a probation violation, and any alcohol related domestic violence and child custody cases.
Total Court Services will provide customers with an ignition interlock, one of the most advanced and reliable products on the market. The product can be customized for every need. We can determine BAC startup and rolling tests failure levels, frequency of calibrations, period of time after a failed test until services is required, time of day restrictions when driving is not allowed, and testing only requirements. Every ignition interlock device records the following information which is admissible in court: BAC, date and time stamp, breath temperature, tampering, breath pressure, and test pass or failure. Ignition Interlock can be used in conjunction with house arrest, GPS monitoring, random breath tests and remote alcohol.