Parents & Volunteers
Independent proof of staying away from alcohol, drugs, and trouble
Navigating personal and family situations can be difficult to handle under normal circumstances, but mix in substance use disorders or behavioral problems and the complications can get extreme.
TCS offers a number of programs that can help in personal matters that involve the criminal justice system, child custody in family court and even troubles with a child. With a number of technology and software solutions that can be be low-cost, adaptable and discreet, TCS can help you through a number of uncomfortable situations.
A common misconception of the monitoring industry is that you have to have been arrested and convicted and forced to participate in a monitoring program. The truth is that a number of people seek out our services on a voluntary basis to prove their sobriety for a number of reasons.
We can work directly with you, a family member, or your attorney to enroll you in a program that can help you prove to others—and yourself—that sobriety is achievable and maintainable. Click the button below to contact an enrollment specialist that can help you find the program that is right for you.
Speak With an Enrollment Specialist Regarding a Volunteer Program
How It Works
Reach out to us regarding how to enroll in a voluntary program
Our staff will help you select the program that is right for you
We enroll you and setup your technology for you in privacy
You provide a contact person to receive reports and updates
We provide an orientation about how to be compliant and successful
You can start and stop your voluntary program when you choose
We prepare a final assessment for you, your attorney, or a court
Programs Perfect for:
Proving abstinence from alcohol before a DUI hearing
A parent wanting to prove no alcohol use before or with your children
A child wanting to prove no recent illicit or illegal substance use
Preventing a family member from operating a vehicle while intoxicated
Knowing where a child is and was in order to keep them out of trouble
College students with past alcohol-related on-campus offenses
Solutions Available for Parents & Volunteers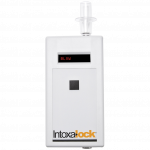 Ignition Interlock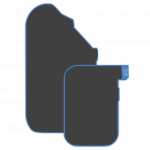 Other Breath Monitoring
Not all technologies are available from TCS in all geographic areas. Please check with your enrollment specialist to verify what technologies and programs are available in your area.
Here to Help You Through Difficult Situations
TCS has experience working with people to help them navigate difficult situations. Your privacy is important to us and because of that, we strive to make a number of solutions available that are discreet and each interaction with us is held in strict confidence. Whether you yourself are facing a difficult circumstance or you want a family member or friend to participate in one of our programs, we are here to help you every step of the way.
"The staff are friendly, easy to work with, and
didn't look down on you.

We all make mistakes"
What Makes Us Truly Different.
Total Court Services actively monitors more than 10,000 clients on a daily basis using several technologies and testing methods for compliance with court orders, pretrial/bond release, or for license reinstatement programs. Every day we strive to make our individual clients successful and help our court and agency partners maintain and exceed their high standards.