The OM500 is a versatile, one-piece, GPS monitoring bracelet.
The OM500 was designed to track—and communicate with— all types of offenders 24/7, indoors and outdoors. The OM500 signals offenders using vibrations, sound, and audio alerts, and receives offender acknowledgement in return.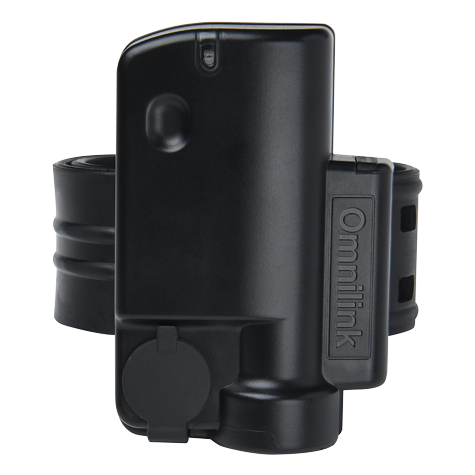 The new OM500 ankle bracelet has advantages over any other device on the market
Advanced tamper proof and water resistant features
Allows vibration notices and verbal commands to be sent through the device to the offender
Features an expanded battery life, up to several days, with a quick charge capability
Accurate GPS location and geo-fencing capabilities
Low-profile design, easily hidden under a pants leg An OM500 GPS Monitored day is a day in which a client was monitored using the Omnilink OM500GPS device. Since TCS began using the OM500, we have logged an average of 118 hours per charge. The OM500 also charges faster than any other device we carry.
Features, Functions & Support
"We were blown away by how long the battery lasts. We consistently get
four-five days worth of battery

and when we are monitoring high-risk offenders that is really helpful.
Michigan Community Corrections Director
What Makes Us Truly Different.
Total Court Services actively monitors more than 10,000 clients on a daily basis using several technologies and testing methods for compliance with court orders, pretrial/bond release, or for license reinstatement programs. Every day we strive to make our individual clients successful and help our court and agency partners maintain and exceed their high standards.