Full Service Solutions
We do everything, conserving court & agency resources
Full Service Solutions means that we do everything and only notify of items that are pertinent to the clients' cases. We will prepare and send any violation reports in a timely fashion so that your program can react to it as necessary. We also provide program summary reports on a frequency the court or agency desires.
Our team of technicians can perform installations at a location that is convenient for the client such as jail upon release, the probation department or court following an order for monitoring, their home, work, school, or any other safe and accessible location.
Our staff communicates any necessary information to the clients, including having them read, understand, and sign program participation agreements, services contracts (where necessary) and payment arrangement and obligation agreements.
Our Compliance and Client Services departments ensure that program guidelines are followed and payment obligations are handled in a timely fashion. If the clients are seriously delinquent on payment, we notify the court or agency with a final deadline for the client to become up-to-date with all financial obligations before any further action is necessary or taken.
We work with every client as much as possible to make all our programs cost-effective and affordable. Compliance with the financial obligations of the programs are the responsibility of the client.
If you'd like to learn more about how we can help make your program a success, click the button below to contact a program specialist.
Speak With a Specialist Regarding a Full Service Program
How It Works
Reach out to us regarding a Full Service Solution
Our staff will help set the criteria and goals for the program
Create monitoring protocols that fit with each type of client
Request a custom referral form, or use our online form
We communicate with the client to get monitoring established
After the referral is placed, TCS does the rest. Our staff works with the client to get installed as soon as possible—being mindful of any time requirements set by the court or agency. Our customized reporting options means that the court or agency can get enrollment verification, violation reports, and periodic summaries of each clients' compliance and behavior.
Benefits to Courts & Agencies
Saves courts and agencies valuable time and resources
Exception-based reporting means you only get actionable information
No worrying about collocations from clients or chasing down payments
Get customized summary reports for your clients on intervals you choose
Quarterly statistical reviews of the effectiveness of your programs
Access to any products or services we offering in areas we service
Solutions Available for Full Service Solutions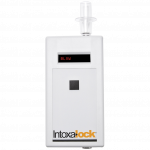 Ignition Interlock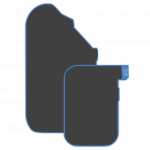 Other Breath Monitoring
Not all technologies are available from TCS in all geographic areas. Please check with your regional manager from TCS to verify what technologies and programs are available in your area.
An Extension of Your Court or Agency
TCS becomes an extension of your court or agency—fulfilling required monitoring needs that the court or agency may not necessarily be equipped to provide. By allowing TCS to service your referred clients, we help the court or agency focus on the clients that truly require attention and assistance.
"Your agency is far and away
the most professional and thorough tether company I have ever worked with.

Keep up the good work"
Michigan Circuit Court Probation Officer
What Makes Us Truly Different.
Total Court Services actively monitors more than 10,000 clients on a daily basis using several technologies and testing methods for compliance with court orders, pretrial/bond release, or for license reinstatement programs. Every day we strive to make our individual clients successful and help our court and agency partners maintain and exceed their high standards.