Programs for Attorneys
We provide benefits for attorneys and other legal professionals
We know that attorneys have unique needs for their clients from pretrial focus to assisting clients in their endeavor to get driving privileges restored. We work with attorneys to deliver cost-effective, information based programs that center on providing clients evidence of sobriety to assist in their defense, proof that they do not pose a danger to the community, and help in license reinstatement.
For attorneys that refer a minimum number of clients to our services, we work with clients to reduce or waive any installation fees, certain reporting fees, and in some cases, we can even reduce the monitoring fees associated with different types of programs. We also have programs that allow legal professionals to build credits for clients that are referred to us for services.
Speak With a Specialist Regarding Programs for the Legal Profession
Continuing Legal Education
Total Court Services has staff that are accredited in six states to provide continuing legal education (CLE). We provide classes both in person and online and we encourage our partner courts and agencies to host CLE sessions for their own and neighboring jurisdictions. There are a number of classes we offer including:
History & Trends in Alcohol & Electronic Monitoring
Best Practices for Client Engagement
Science & Data Analysis of Alcohol Monitoring Technology
Alcohol Monitoring Technology Methods & Uses
We encourage you to visit our CLE registration page to view the latest class offerings and to register for an online class or attend in-person at a class offered near you.
Benefits for the Legal Profession
Partnering with a provider built on integrity
Multiple program options for clients
Building a referral relationship that provides benefits to clients
Continuing Legal Education available throughout the year
Flexible use of technology geared toward client success
Customized reporting for individual clients
Solutions Available for Our Legal Partners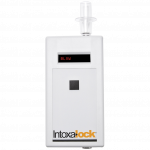 Ignition Interlock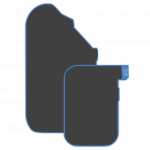 Other Breath Monitoring
Position Your Firm & Clients for Success
Whether it is finding ways to prove your clients' ability to stay clean and sober, reinstate driving privileges', or ensuring you and your firm's staff are up to date on the technology, monitoring protocols, and testing methodologies that courts use, TCS is the partner you need to have on your side.
"Your agency is far and away
the most professional and thorough tether company I have ever worked with.

Keep up the good work"
Michigan Circuit Court Probation Officer
What Makes Us Truly Different.
Total Court Services actively monitors more than 10,000 clients on a daily basis using several technologies and testing methods for compliance with court orders, pretrial/bond release, or for license reinstatement programs. Every day we strive to make our individual clients successful and help our court and agency partners maintain and exceed their high standards.