Private Client Referrals
When you need someone monitored and need it done now
Pivate client referrals are an important part of keeping clients on-track for a number of reasons. Most often employed by bail bondsmen to track locations of clients out on high-dollar bonds, private referrals often also come from treatment providers, counselors, and family attorneys.
From alcohol monitoring for family court issues and real-time GPS location monitoring to simple smartphone applications and notification systems to remind clients of important events and information, TCS can cater a program that meets to goals of the referring entity.
Speak With an Enrollment Specialist Regarding Private Client Referrals
How It Works
Reach out to us regarding the private client referral
Our staff will help you select the program that is right for you
We enroll the client and setup an appointment to provide orientation
We provide all reports and information directly to the referrer
The referrer can start and stop the program when desired
We prepare a final assessment for the referrer, an attorney, or a court
Programs Perfect for:
Bail bondsmen needing to track locations of clients
Counsellors with alcohol dependent clients
Treatment providers needing outsourced, recent-use drug testing
Family court attorneys wanting to test non-custodial parents
Educational institutions wanting to give students second chances
Solutions Available for Private Client Referrals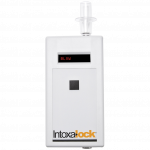 Ignition Interlock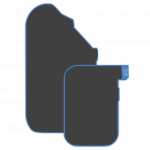 Other Breath Monitoring
Not all technologies are available from TCS in all geographic areas. Please check with your enrollment specialist to verify what technologies and programs are available in your area.
Here to Fill a Need for Private Entities
TCS has fulfilled needs for private referrers for years using a number of different technologies. With new software and smartphone solutions, we have an even larger solutions offering that can assist with a wider range of needs for clients.
"The staff are friendly, easy to work with, and
didn't look down on you.

We all make mistakes"
What Makes Us Truly Different.
Total Court Services actively monitors more than 10,000 clients on a daily basis using several technologies and testing methods for compliance with court orders, pretrial/bond release, or for license reinstatement programs. Every day we strive to make our individual clients successful and help our court and agency partners maintain and exceed their high standards.