Hybrid Service Programs
Working together to make the best program possible
The goals of each court or agency are going to vary greatly—from wanting to lower costs to clients to having more control over the operations and finding ways to keep better tabs on compliance. We have a great deal of experience in creating custom solutions that achieve several different goals. By combining pieces from our Full-Service and Program Managed Solutions, we can customize a program that fits the exact needs of your court or agency.
Using a proprietary software, we can sit down with your court or agency and plug in the outcomes that are desired, discuss the functions that your program is willing to do and what you feel comfortable having us perform for you. From that we can create a cost-effective solution that matches exactly what you want out of your monitoring program. The more the court or agency is willing to take on from an operational standpoint the lower the cost we can pass to the clients. We can also show you ways to expand the use of programs to increase the ability for indigent clients to participate in effective monitoring programs.
Speak With a Specialist Regarding a Hybrid or Custom Solution
How It Works
Reach out to us regarding a Hybrid or Custom Service Solution
Our staff will work with all stakeholders to understand the goals
Create monitoring and testing protocols that meet the needs of the agency
Setup custom solutions with our Compliance, Technical, and Client Services

Data entry/enrollment
Installation services
Removal services
Recurring reports
Consumable allotments
Client collections
Inventory support

Train all court and agency staff on all new protocols and technologies
We craft a review plan that takes place at 30, 60, and 90 days
Our staff schedules regular on-site visits to help with inventory, questions, and training
Quarterly, we review the statistical data with the agency to help make it more efficient
We recommend modifications to help drive costs down and compliance up
Benefits to Courts & Agencies
Meets the goals and imperatives of courts and agencies
flexibility to scale up or down the level of services received
Allows courts and agencies to retain control over aspects of the program
Holds clients accountable since courts and agencies are more involved
Reporting available through on-demand functionality
Wider range of technology and services available to courts and agencies
Solutions Available for Hybrid Service Solutions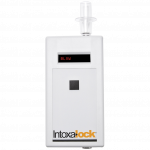 Ignition Interlock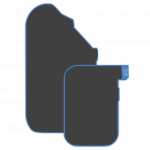 Other Breath Monitoring
Not all technologies are available from TCS in all geographic areas. Please check with your regional manager from TCS to verify what technologies and programs are available in your area.
Picking the Best Options to Fill Your Agency's Needs
By choosing from the wide range of operational or financial responsibilities, courts and agencies can focus on the goals and imperatives that important to them. From sharing operational duties to lower costs to clients or paying directly for clients' services and collecting at a later time themselves to help ease the cost burden, courts and agencies retain control over certain functions of the program while allowing TCS to fill in gaps.
"Your agency is far and away
the most professional and thorough tether company I have ever worked with.

Keep up the good work"
Michigan Circuit Court Probation Officer
What Makes Us Truly Different.
Total Court Services actively monitors more than 10,000 clients on a daily basis using several technologies and testing methods for compliance with court orders, pretrial/bond release, or for license reinstatement programs. Every day we strive to make our individual clients successful and help our court and agency partners maintain and exceed their high standards.